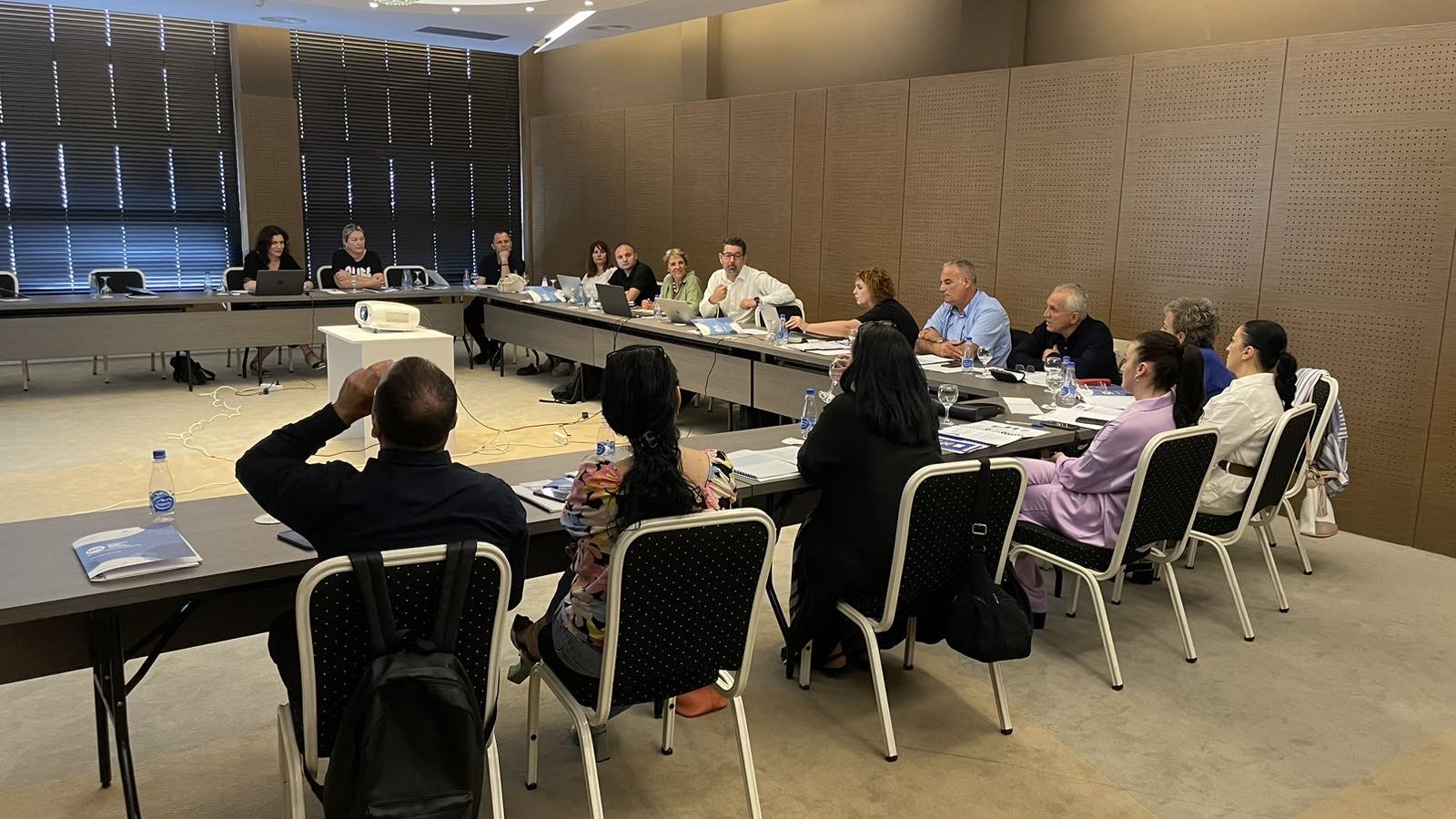 Reshaping the Healthcare Approach in Hospitals
The Health Promoting Hospitals (HPH) approach is an innovative way to prioritize wellbeing through education, prevention, integrated healthcare, evidence-based practices, and community engagement. The goal of this approach is to boost efficiency of hospital healthcare by reducing risk factors and enabling the patients to better self-manage their diseases.
The Integrated Health Services (IHS) project organized a working group meeting to introduce this approach to develop a hospital program based on the 2020 Hospital Health Promotion Standards and in line with the National Action Plan for Health Education and Health Promotion in country.
The introductory meeting held this week is part of an ongoing process that started in July with the establishment of the Working Group co-chaired by the Ministry of Health and the National Institute of Public Health. Participants focused on the key/first steps of following the HPH approach: baseline assessment at each hospital in order to identify key areas and priorities required at each General Hospital; strategies for integrating health education into the practice and workflow of care, developing training programs for hospital staff, and establishing monitoring and evaluating mechanisms. The set of standards, as defined at Health Promoting Hospitals initiative, define the reference for developing the working plan at each hospital.
"Non-communicable diseases require patient contribution and engagement that is no less important than the medical protocols for their treatment. On the other hand, patient contact with the hospital represents a specific stage of the disease in which the patient has greater willingness to be involved in its self-management. Consequently, this health promotion service, specialized by the disease treatment stages, would increase the efficiency of every medical protocol is implemented," said Fabian Cenko, IHS project director.
At the meeting, the WG members received instructions on how to use the self-assessment tools needed for the initial assessment to implement the HPH standards. The self-assessment activity already started with the General Hospitals in Peja and Gjakova.