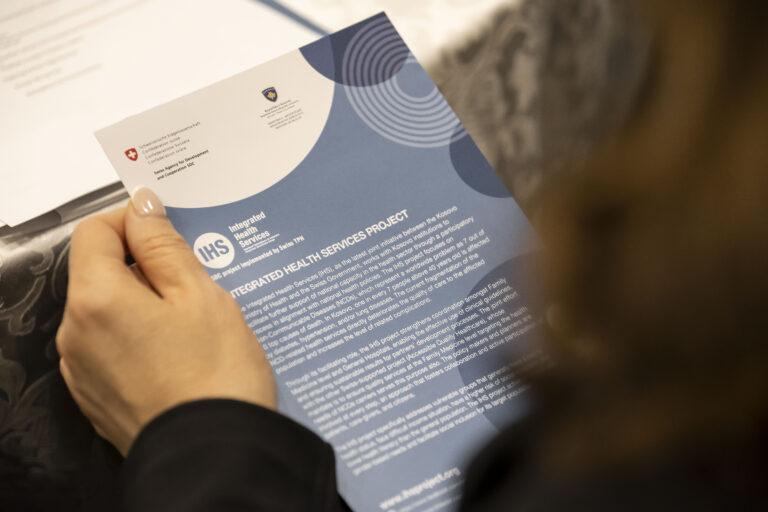 The Integrated Health Services project focuses on Non-Communicable Diseases (NCDs). Through its facilitating role, the IHS project strengthens coordination amongst Family Medicine level and General Hospitals, enabling the effective use of clinical guidelines, and ensuring sustainable results for partners' development processes. The IHS project specifically addresses vulnerable groups that generally have a poorer health status, face difficult income situation, have a higher risk of social exclusion, and lower health literacy than the general population.
Swiss Agency for Development and Cooperation (SDC)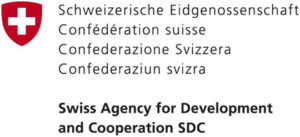 The Swiss Agency for Development and Cooperation (SDC)  in Kosovo coordinates its programs through the Embassy of Switzerland / Swiss Cooperation Office in Kosovo. Starting with humanitarian assistance in 1998, Switzerland's cooperation with Kosovo has increasingly been shifted to supporting reform processes. The Swiss program portfolio is organized in four main domains: 
1. Democratic Governance and Human Security, 
2. Economy and Employment, 
3. Water and Climate Change Resilience and 
4. Health. The IHS project falls under the Health domain.
Swiss Tropical and Public Health Institute
The Swiss Centre for International Health (SCIH) at the Swiss Tropical and Public Health Institute offers consultancy, evaluation and advisory services on national and global health issues. National and international organizations choose SCIH because of the distinguished expertise and long-term experience in the field of international health. Key clients include the World Health Organization (WHO), the World Bank (WB), the Global Fund to Fight AIDS, Tuberculosis and Malaria (GFATM) and Swiss Agency for Development and Cooperation (SDC).