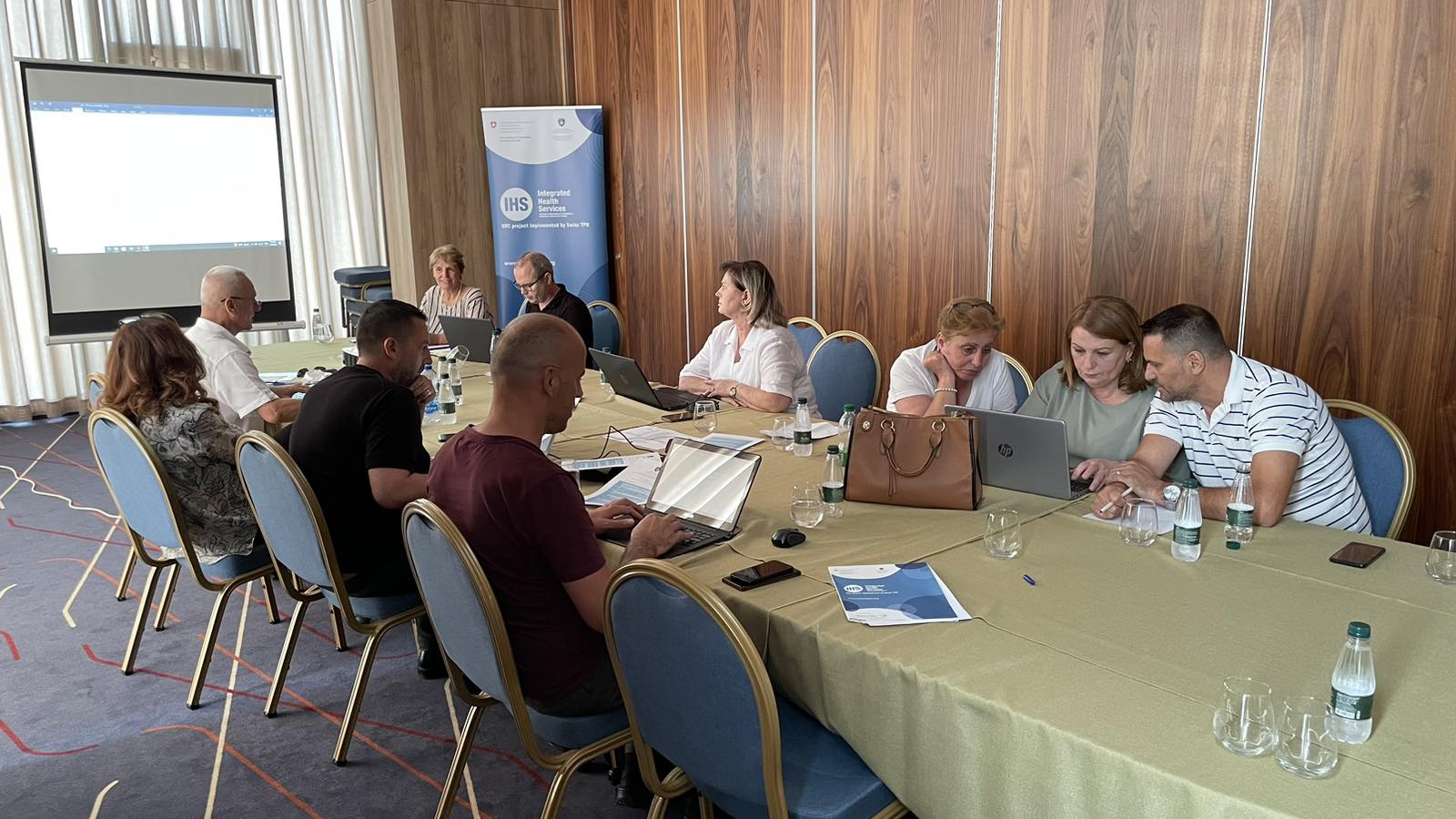 Advancing Nursing Service Through Standard Operating Procedures
Work on the first manual on Standard Operating Procedures for Secondary and Tertiary Care in nursing continues at full speed. At the meeting held last week in Istog, the working group members contributed towards this comprehensive framework for standardized nursing practices.
The members of the working group brought together by the Ministry of Health of Kosovo include doctors, nurses, lawyers, representatives from the Chamber of Nurses, and civil society, and its aim is to create a consistent and reliable framework that will uphold the highest standards of care across the healthcare system. This workshop brings forward the work being done in advancing nursing standards that will guide healthcare professionals in their work, and promote the delivery of safe and effective care.
The IHS project provides facilitation support to the process, in alignment with its objective of improving the operationalization of Non-Communicable Diseases care pathways between selected General Hospitals and Primary Health Care facilities.