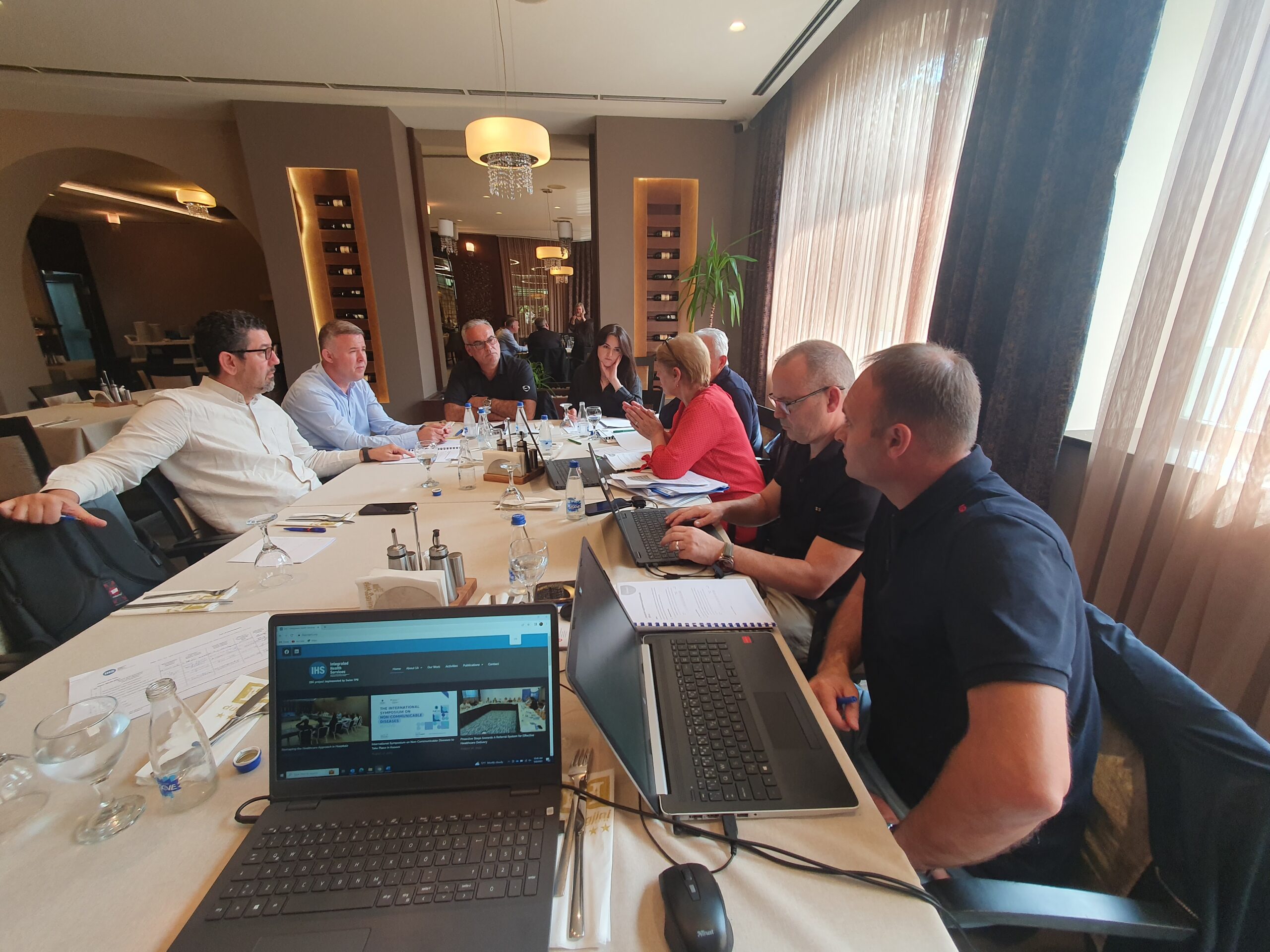 Self-Assessment to Pave the Way to Health Promoting Hospitals
The Health Promoting Hospitals (HPH) approach is taking root in Kosovo's healthcare landscape. Recently, representatives from the General Hospitals in Peja and Gjakova conducted a thorough self-assessment of the HPH standards in their hospital settings. The self-assessment tool comprises of 5 standards and serves as a critical tool for the initial evaluation and implementation of this approach. 
The HPH approach is not only about diagnosing and treatment but also ensuring well-being through education, prevention, integrated healthcare, evidence-based practices, and patient and community engagement. It brings hospitals one step closer towards revolutionizing healthcare delivery by empowering patients to self-manage their health.
The IHS project facilitates the contribution of the working group on HPH, which is co-chaired by the Ministry of Health and the National Institute of Public Health.