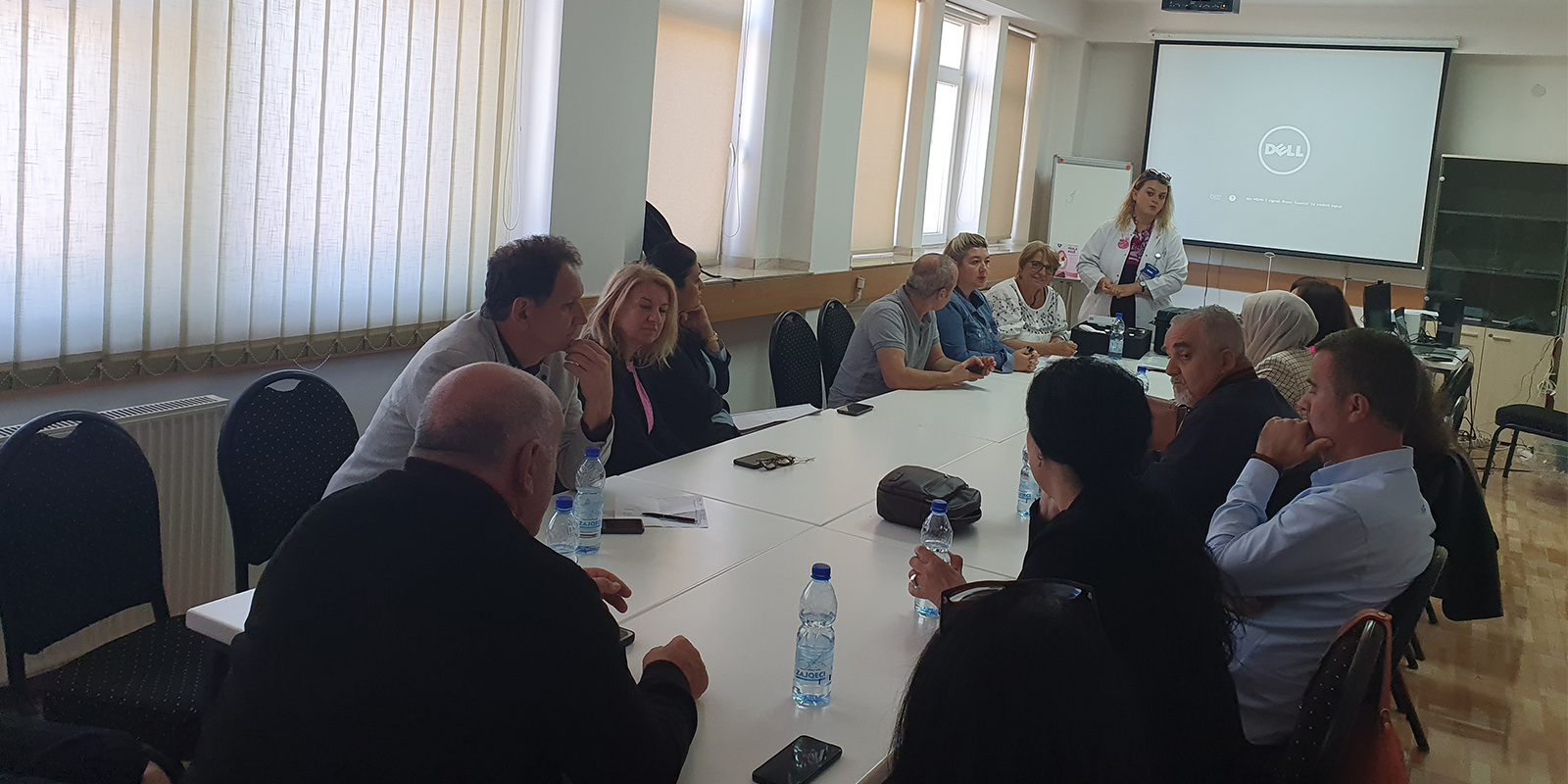 Exploring Patient-Centric Approaches to Diabetes Patient Care
Designing a comprehensive plan that empowers patients to self-manage their diabetes or hypertension through health education, specialized tools, and tailored applications is one way of reducing hospitalizations and enhancing the quality of care for patients. 
In a proactive approach to support patients with resources and knowledge to control their health conditions, a group of healthcare professionals from Gjakova and Peja General Hospitals visited the Main Family Medicine Center in Lipjan, which had piloted the distance monitoring of patients with diabetes and a self-management program. The purpose of the visit was to learn about the impact and challenges of this system so it can be adapted in the future for use by the hospitals.
The visit was organized by the Integrated Health Services (IHS) project, which works with the secondary level in Kosovo to deliver qualitative and cost-effective health services and empower the patients' community to better manage their health. The visit site is a pilot activity of the Accessible Quality Healthcare (AQH) project to provide more personalized care to patients.
A patient-centric program at the hospital level can contribute towards an improved self-management of diabetes and hypertension and transform the integrated services Kosovo wide.