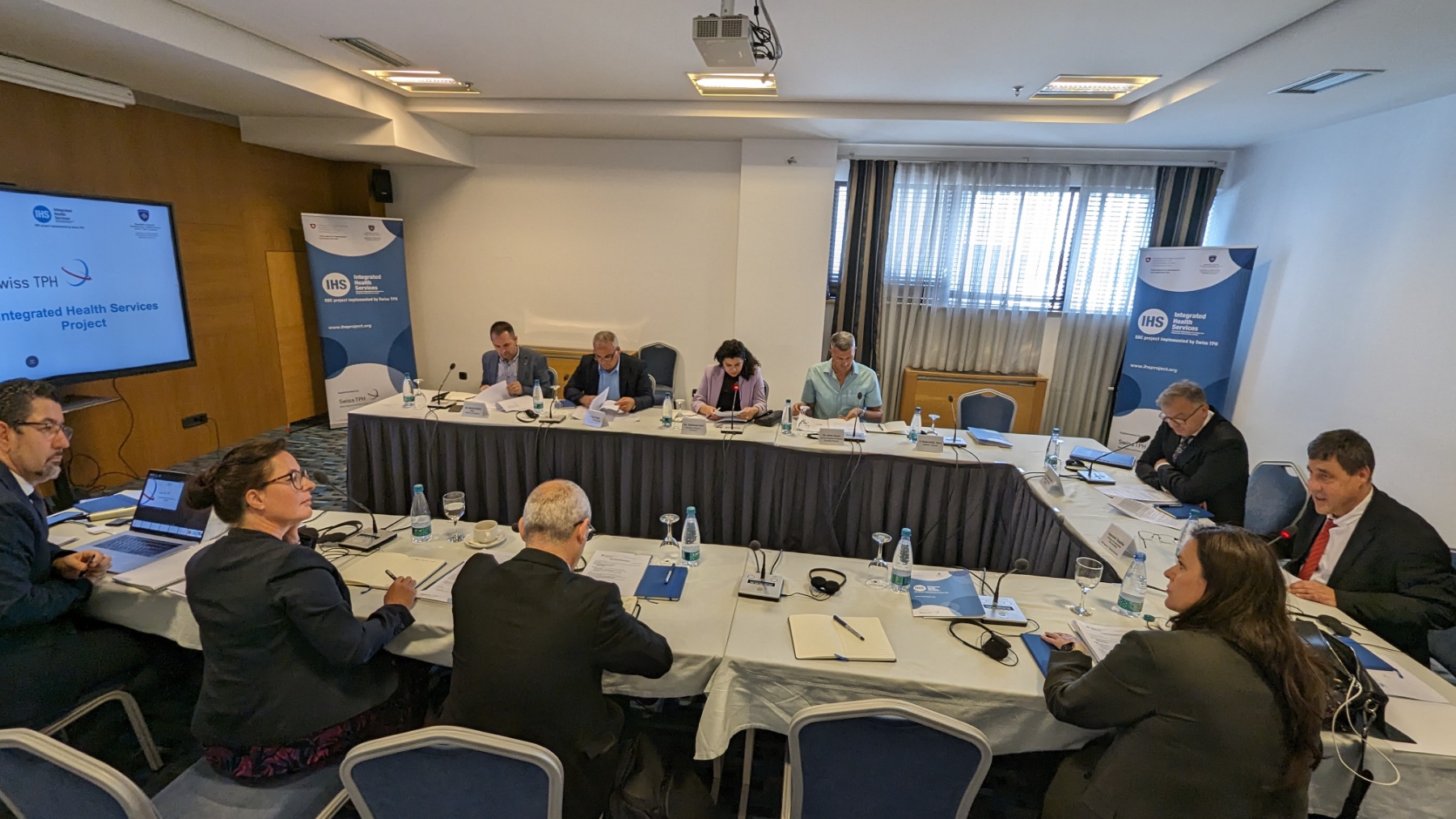 IHS Project Hosts First Steering Committee
On 29 June 2023, the Swiss Agency for Development and Cooperation project Integrated Health Services hosted the first Steering Committee meeting to review the project's first year planned activities in alignment with the priorities related to the secondary healthcare. The meeting focused on integration of health services and their patient-centered planning, which is an objective that requires broader coordination with national and international actors, as well as the need for institutional development of project parts to further support the sustainability of expected results.
The meeting was co-chaired by the First Secretary of the Swiss Embassy in Kosovo Laurent Torche, and the General Secretary of the Ministry of Health of Kosovo Naim Bardiqi. Other members of the Steering Committee represent the Kosovo Hospital and University Clinical Service, the regional hospitals of Peja and Gjakova, the Chamber of Nursing of Kosovo, and the Patient Rights Association of Kosovo. The Steering Committee provides guidance, oversight, and support for IHS project throughout its duration.