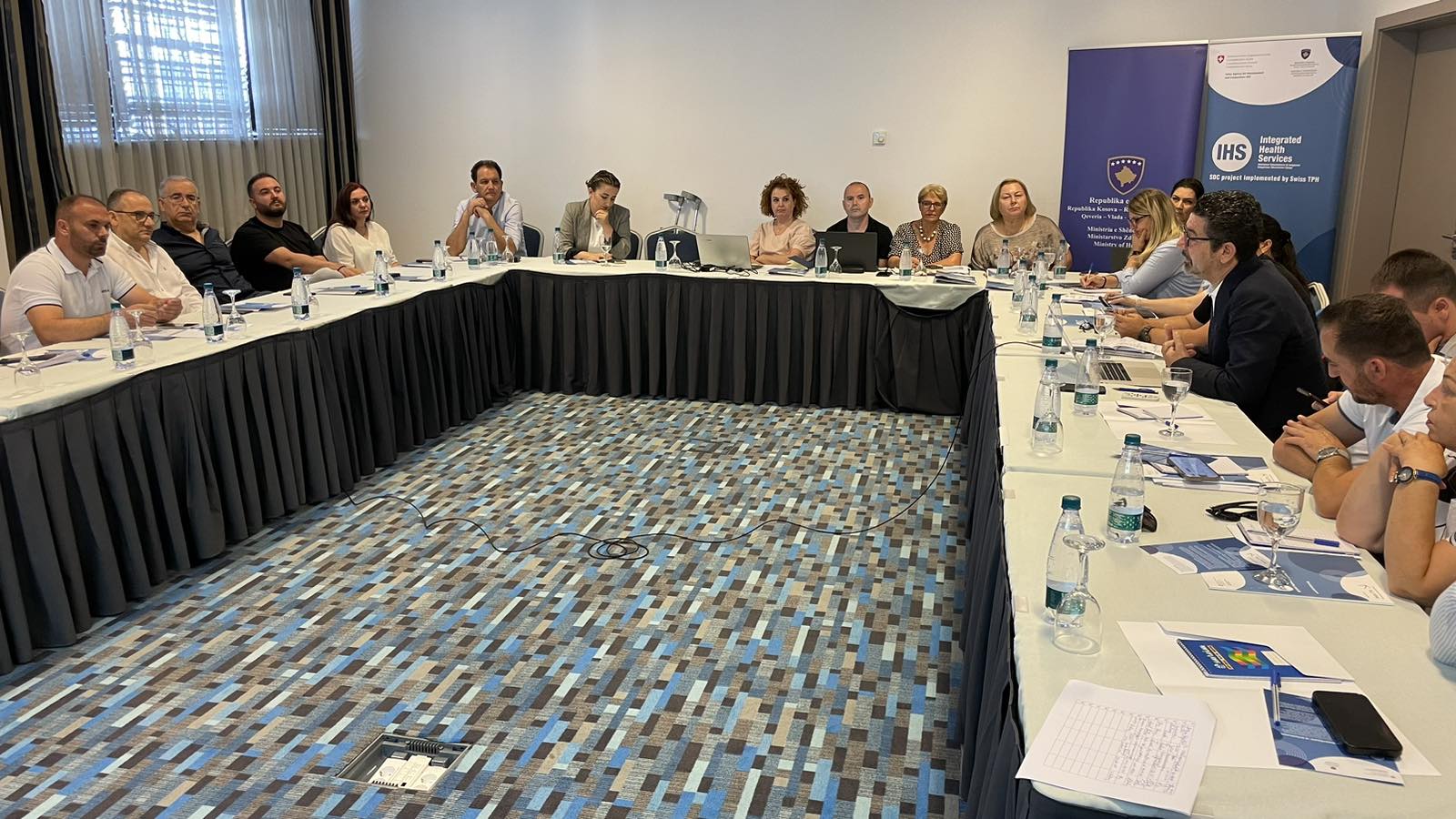 Proactive Steps towards A Referral System for Effective Healthcare Delivery
A well-designed referral (and back referral) system between primary and secondary healthcare is crucial for proper healthcare delivery. Having in mind the zoning efforts of the Ministry of Health to determine the criteria for the registration of residents and selection of the family doctor in the municipality they live in, this system takes on additional importance.
"A functional referral system involves the process of transferring patients from primary care providers, such as family medicine, to specialized secondary care providers, such as specialists or hospitals, for further steps," says Dr. Besa Balidemaj, Chair of the Working Group for the Referral System. "This system plays a crucial role in ensuring that patients receive appropriate and timely healthcare services, as well as in promoting efficient use of resources within the healthcare system".
Following an inclusive approach to address the issue of the referral (and back referral) system, the Ministry of Health established a Working Group with relevant stakeholders to review existing referral arrangements between different health sector levels and establish a cross-sectoral planning and coordination platform.
At the first meeting held on 16 August 2023, the working group initially discussed the terms of reference, mapped and reviewed the existing referral system, and explored various avenues to contextualize the referral system. The working group activities are facilitated by the Integrated Health Services project.