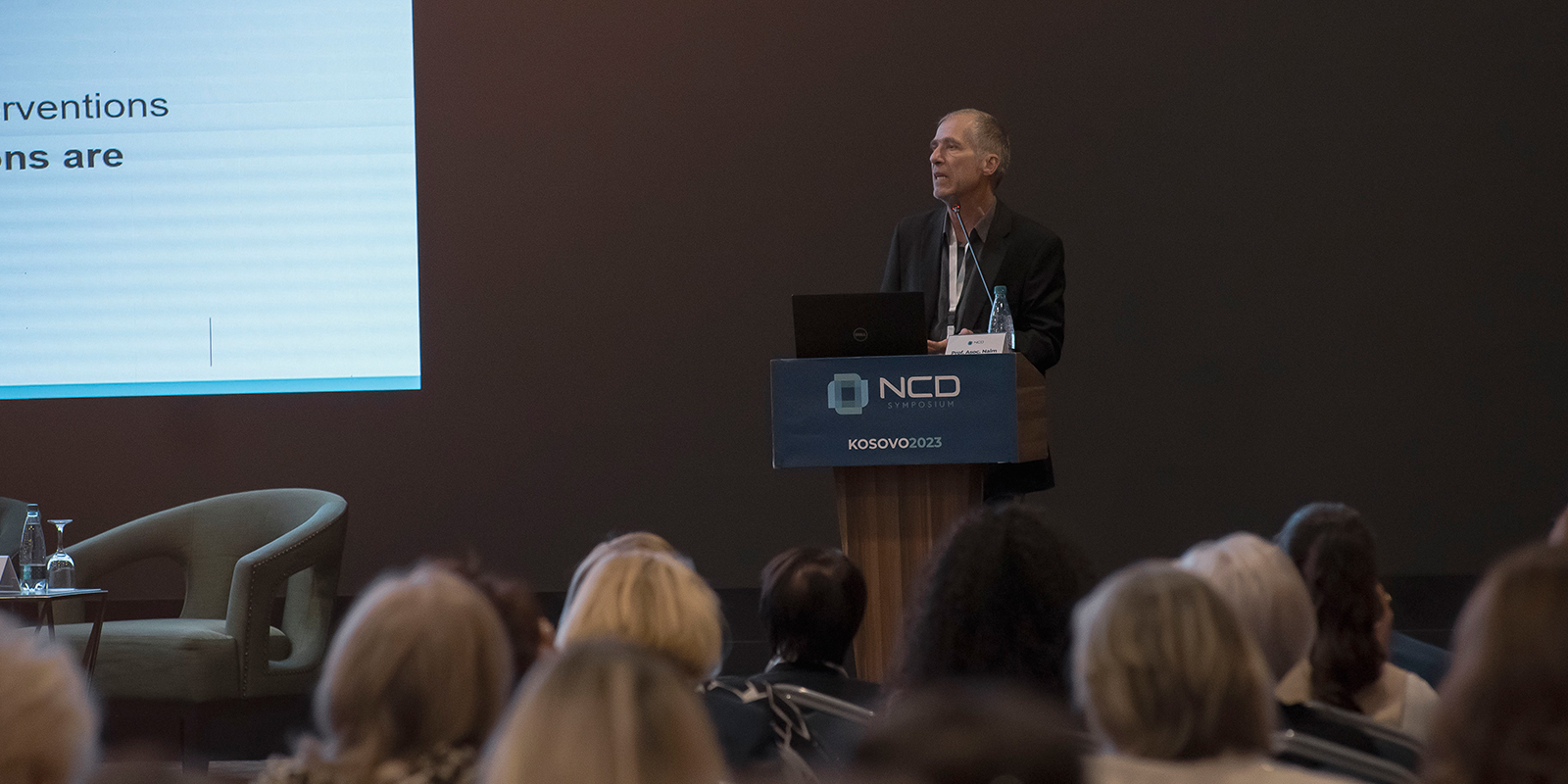 Committed to Help Slow Down the Global Burden of NCDs
On 28 September 2023, day two of the International Symposium on Non-Communicable Diseases, at the session on regional achievements on tackling NCDs, Prof. Kaspar Wyss from Swiss TPH presented on NCD control in a global health perspective, from the perspective of public health and health systems strengthening approaches. 
Swiss TPH work globally focuses on a better understanding of NCDs and the impact of environmental and lifestyle risk factors. Our activities focus on locally adapted best byes on prevention, management and treatment of NCDs. We are committed to join coordinated action that help to slow down the global burden of NCDs.
Dr. Besim Nuri, Health for All project in Albania, presented on improving the quality and accessibility of primary healthcare. Nicu Fota, MPH, Accessible and Quality Healthcare project in Kosovo presented about essential non-communicable disease interventions in primary healthcare. Dr. Fabian Cenko, Integrated Health Services project in Kosovo talked about empowering hospitals by integrating health promotion and education on NCDs. To speak about healthy life and self-help groups on long-term care we had Dr. Ala Curteanu, who presented the Healthy Life Project in Modolva. The WHO Consultant Dr. Anastasiya Dumcheva shared with the audience insights from Ukraine and major achievements in tackling NCDs at a time challenged by war. General Secretary of the Ministry of Health Dr. Naim Bardiqi expressed his gratitude to the joint commitment to act on NCDs.
The 3-day International Symposium on Non-Communicable Diseases in Kosovo from 27-29 September 2023, was hosted by the Ministry of Health of Kosovo, in collaboration with the Swiss Agency for Development and Cooperation (SDC), to exchange best practices, inspire the Kosovo NCDs Plan, and generate sustainable actions and recommendations to tackle NCD challenges.