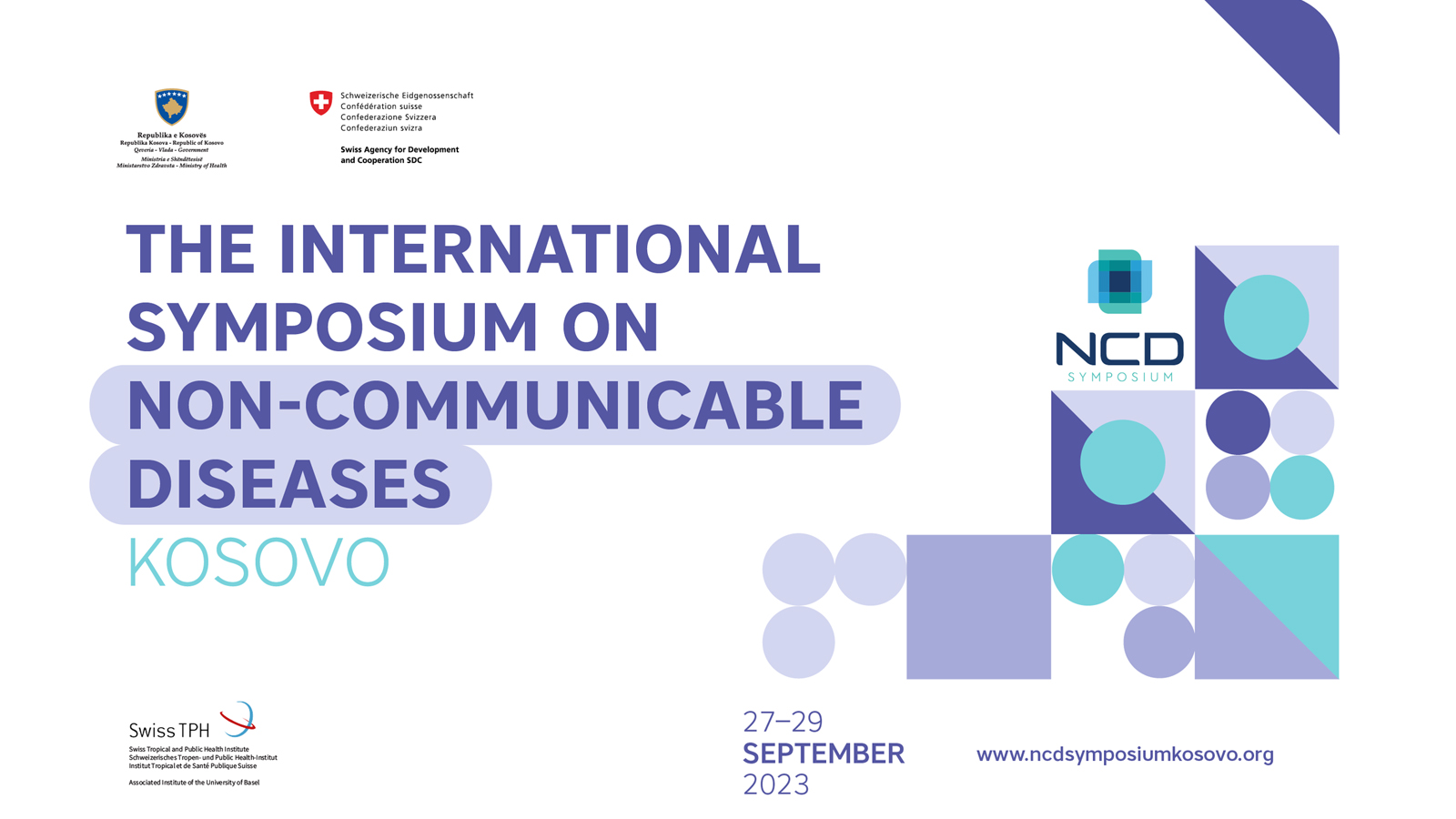 International Symposium on Non-Communicable Diseases to Take Place in Kosovo
A 3-day International Symposium on Non-Communicable Diseases (NCDs) is taking place in Kosovo from 27-29 September 2023, hosted by the Ministry of Health of Kosovo, in collaboration with the Swiss Agency for Development and Cooperation (SDC). Its purpose is to exchange best practices, inspire the Kosovo NCDs Plan, and generate sustainable actions and recommendations to tackle NCD challenges.
The Symposium is accredited by the Chamber of Doctors and the Chamber of Nurses in Kosovo. Around 500 participants, including internationally renowned speakers, are expected to attend this event.
Jointly with the National Institute of Public Health, the SDC Kosovo projects, Accessible Quality Healthcare and Integrated Health Services, are facilitating the organization of the symposium.