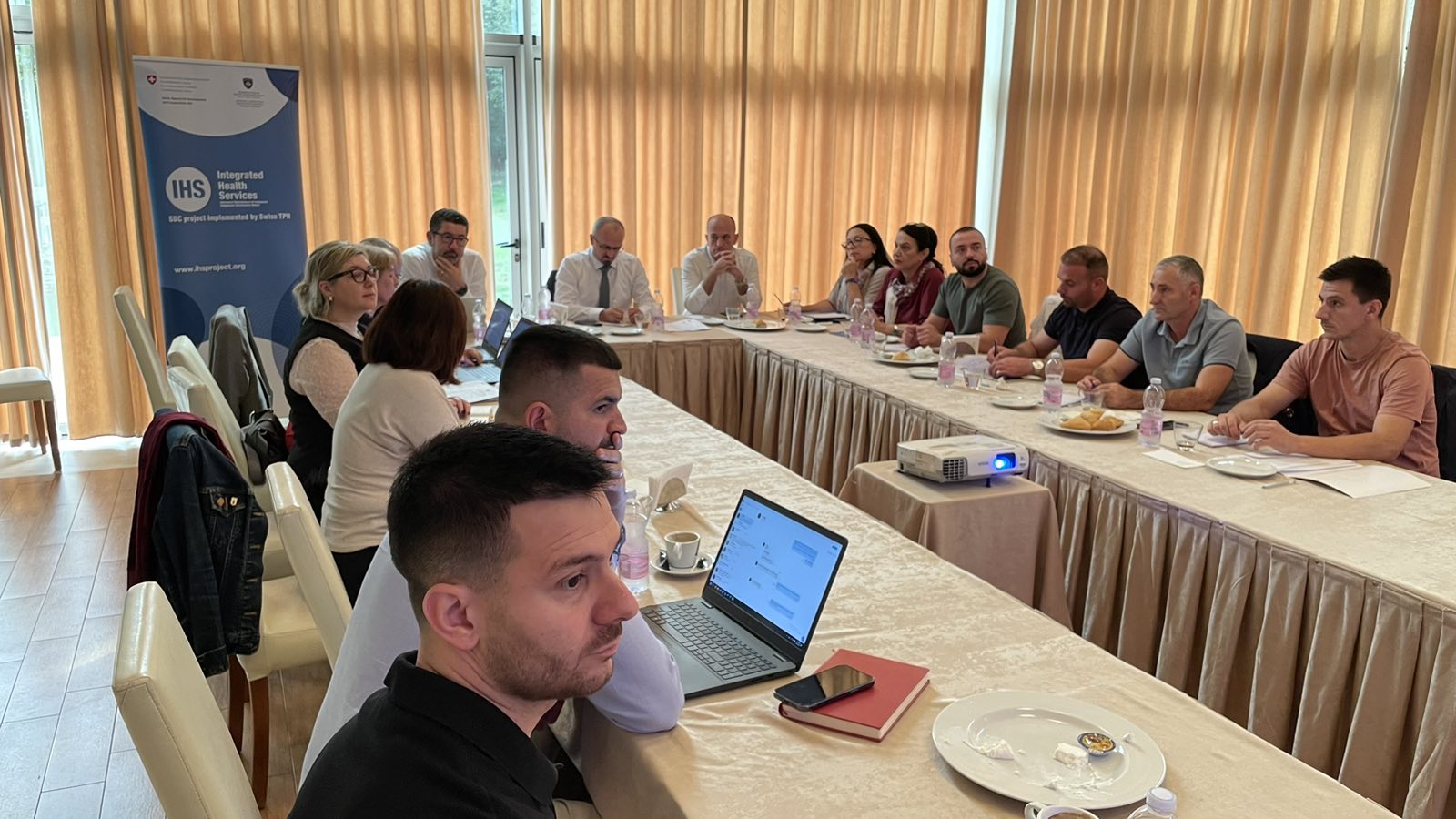 Collaborative Progress to Enhance Healthcare Delivery
Last week, the Integrated Health Services project team met with Mr. Ph. Hilmi Shala, Acting Director of the General Hospital Gjakova and the hospital team working closely with IHS.  
Dr. Fabian Cenko of IHS Project introduced the work being carried out towards our shared objective: deliver qualitative health services, meeting the health needs of patients affected by non-communicable diseases, while empowering the patients' community on their own role to a better management of their health. 
We discussed the milestones achieved so far, thanks to the collective efforts of everyone involved focusing on improving patient care.