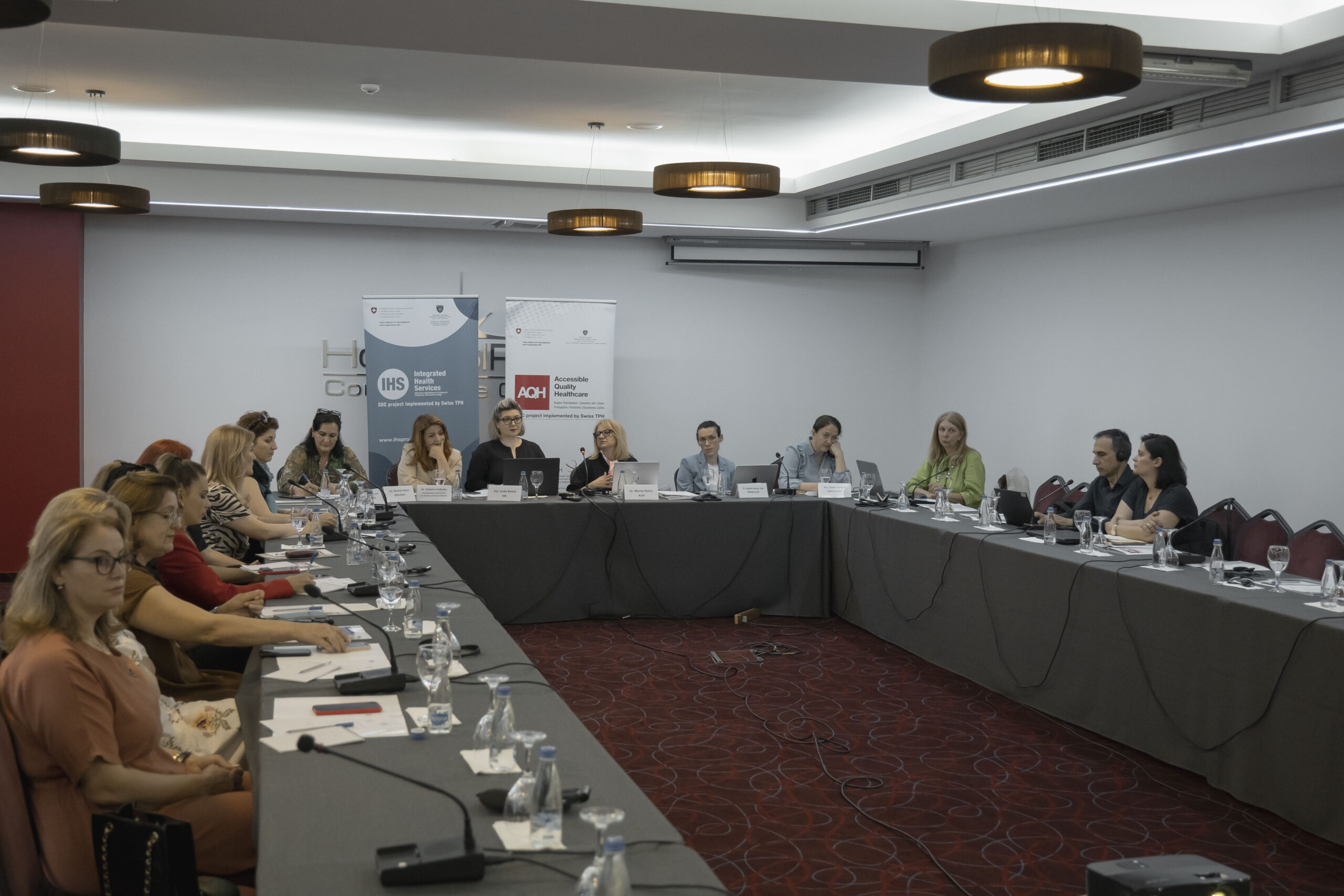 Addressing Gender Perspective in Health Service
Prishtina, 21 June 2023 – Gender-based inequalities have a significant impact on women's health across all stages of their lives. This was among the key messages discussed at a round table organized in Prishtina on 21 June 2023 to tackle the pressing issue of gender bias in health service delivery. Organized by Accessible and Quality Healthcare and Integrated Health Services, both Swiss Agency for Development and Cooperation Agency in Kosovo, the round table brought together key stakeholders from the health and other sectors.
Dealing with this topic from the perspective of identify challenges, explore strategies to enhance gender perspective in healthcare, and raising awareness of all involved, the round table provided a forum for participants to also identify the training needs of health staff to effectively address gender bias.
Participants at the round table discussion included the Kosovo Assembly Committee for Health, Ministry of Health, general hospitals, family medicine centers, municipalities, and civil society. By pooling their knowledge and experiences, the information elicited from the expertise of the participants contributes to developing further plans for increasing the understanding of gender perspective in health service delivery, generating innovative ideas, and developing a training plan for health staff.
The information is also useful for the upcoming International Symposium on Non-Communicable Diseases (NCD) that will take place in Kosovo on 27 – 29 September 2023, where one of the panels focuses on gender in NCD service delivery. The ultimate goal is to ensure equitable and inclusive healthcare for all.
The Accessible Quality Healthcare and Integrated Health Services projects are joint initiatives between the Kosovo Ministry of Health and the Swiss Government, aiming to promote quality and accessibility of healthcare services and facilitate further support of national capacity in the health sector through a participatory process in alignment with national health policies. Both projects are implemented by the Swiss Tropical and Public Health Institute.