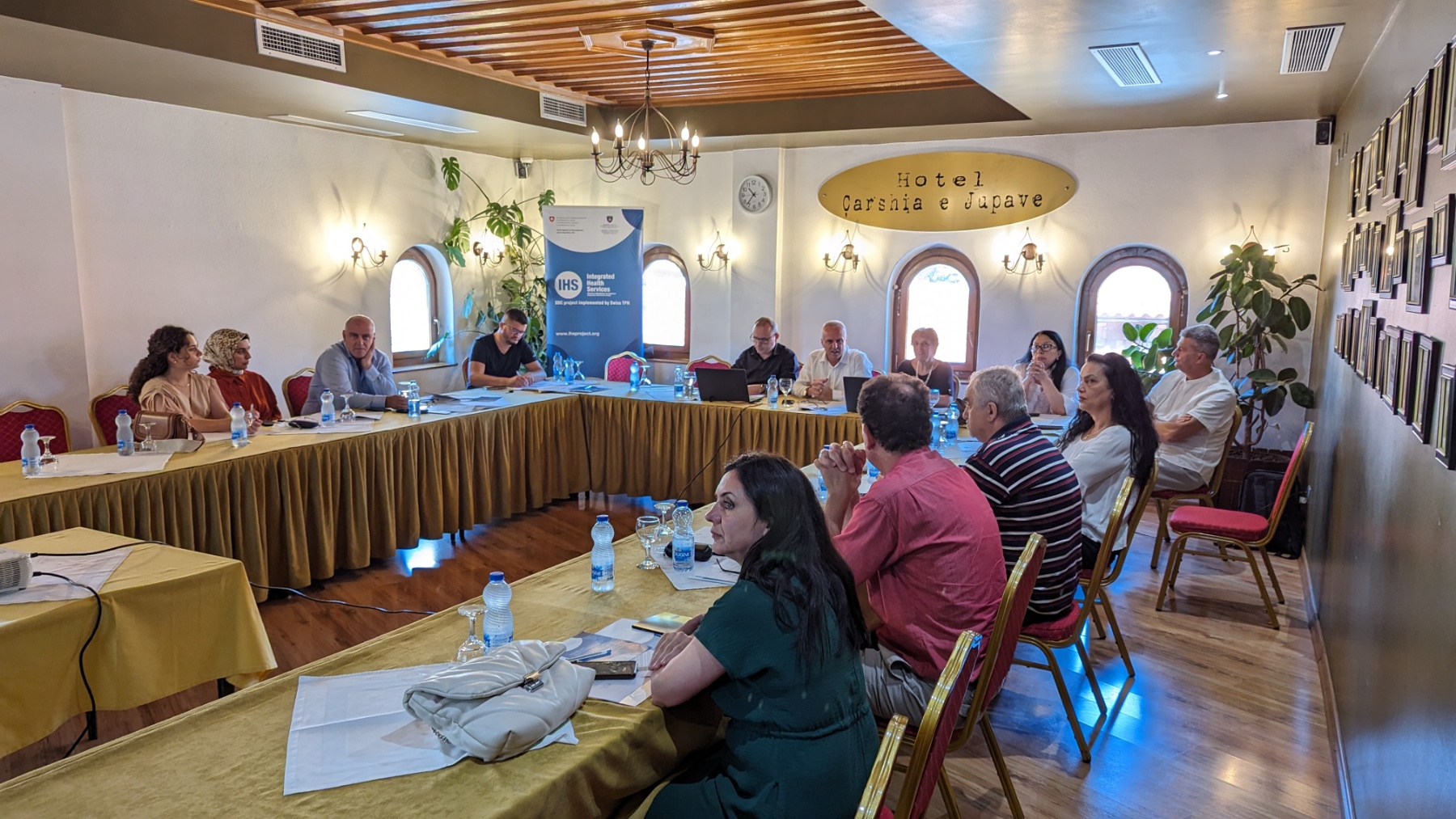 A Diabetes Self-Management Program to Improve Patient Care
In an effort to tackle information challenges among diabetic patients and enhance their overall care, the IHS Project is facilitating the process to launch a Diabetes Self-Management Program. This comprehensive approach aims to educate patients, promote healthy lifestyles, and enhance collaboration between primary and secondary healthcare levels. The program is part of the efforts by the IHS Project to work with the Ministry of Health of Kosovo and health care providers to develop and implement self-management initiatives for hypertension and diabetes patients.
The first meeting of the Diabetes Self-Management Program Working Group was held last week, chaired by Mr. Niman Bardhi, Ministry of Health. The group comprises of representatives from the General Hospitals of Gjakova and Peja, the Main Family Medicine Center of Gjakova, and the Association of Diabetic Patients.
The working group detailed a plan for future activities until the completion of the program. A significant task assigned to the group members is to propose specific details regarding the self-management program, encompassing crucial aspects such as diagnosing patients, determining optimal service delivery methods, developing effective reporting, and monitoring tools, and defining the criteria for identifying "critical patients."
The implementation of self-management programs for diabetic patients is essential for empowering individuals to take control of their health and effectively manage their condition. By providing education, support, and practical tools, these programs equip patients with the knowledge and resources to make informed decisions, adopt healthier lifestyles, and ultimately achieve improved health outcomes.