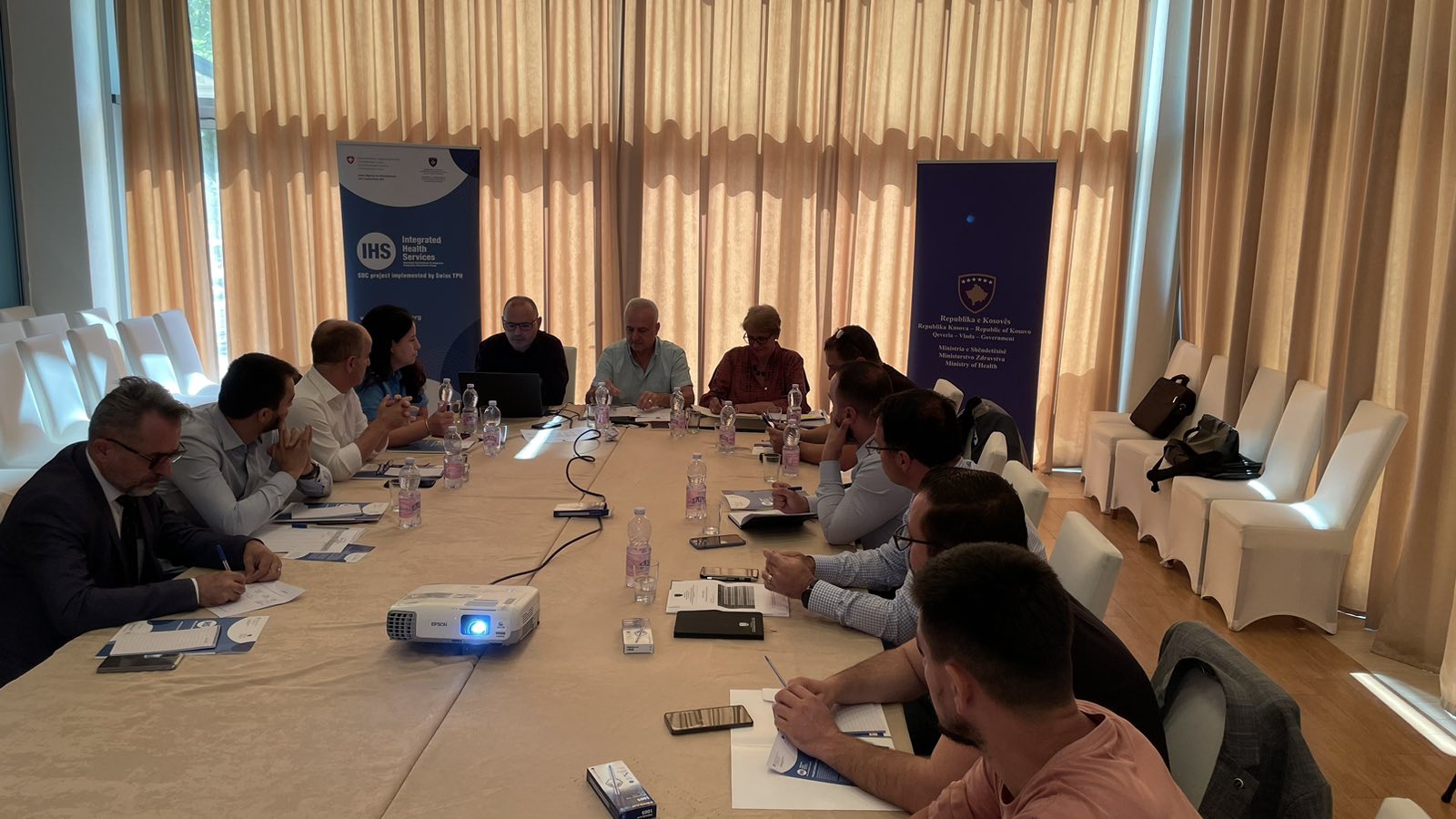 Initiating Quality Management Systems for Hospital Settings
High-quality and safe patient care is achieved through cooperation between patients and healthcare providers in a supportive environment. With a Quality Management System (QMS) in place, hospitals can ensure such patient care, reduce errors and accidents, and optimize resource allocation.
The Ministry of Health of Kosovo has appointed a working group on Drafting QMS standards at the hospital level, chaired by Dr. Niman Bardhi. At the first meeting held on 9 August 2023, the members discussed the action plan for the implementation of QMS, the terms of reference for the group's work forward, and assigned responsibilities for the next meeting.
"We introduced the initiatives so far in terms of quality management at the national level and the results of the QMS gap analysis study conducted by the Integrated Health Services (IHS) project," said Dr. Ilir Mecini, Deputy Team Leader at the IHS project, which facilitates the activities of the working group.
The Working Group on Drafting QMS at hospital level comprises of representatives from the Ministry of Health, Kosovo Hospital and Clinical University Services, Kosovo University Clinical Center, and the General Hospitals of Peja and Gjakova.