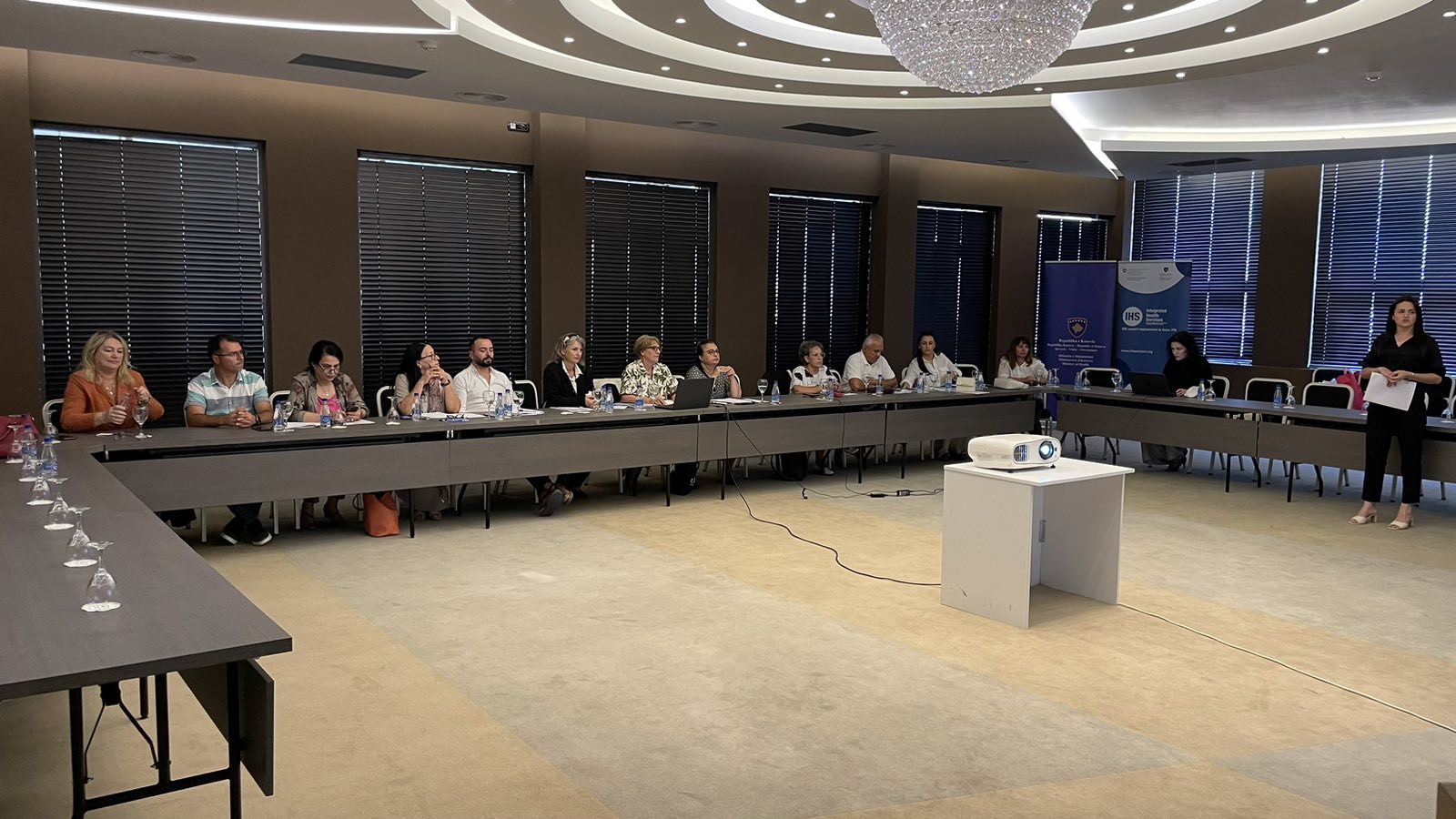 Tangible Progress in Kosovo's Health Promoting Hospitals Initiative
On 18 September 2023, professionals from the General Hospitals of Peja and Gjakova, the National Institute of Public Health, and the Ministry of Health met to assess the progress with the health promotion initiatives at the hospital level.
The purpose of the meeting was to present the self-assessment reports prepared by the General Hospitals of Peja and Gjakova. These reports have carefully assessed the hospitals' adherence to the 2020 standards set for Health Promoting Hospitals. The meeting marks a milestone in the implementation of the HPH approach, as it proceeded with a unified report based on the outcomes of this initial self-assessment exercise.
During the meeting, hospital representatives shared their insights gained from the self-assessment activities. They also expressed their dedication and motivation for this group work, "We had a great collaboration and are committed to achieving the highest standards of health services. It is a wonderful experience to work in groups" they stated.
The Working Group on Drafting the Health Promotion Plan is chaired by Prof. Merita Berisha, from the National Institute of Public Health. Her expertise is instrumental in reflecting the broader vision of the Health Promoting Hospitals approach in Kosovo.