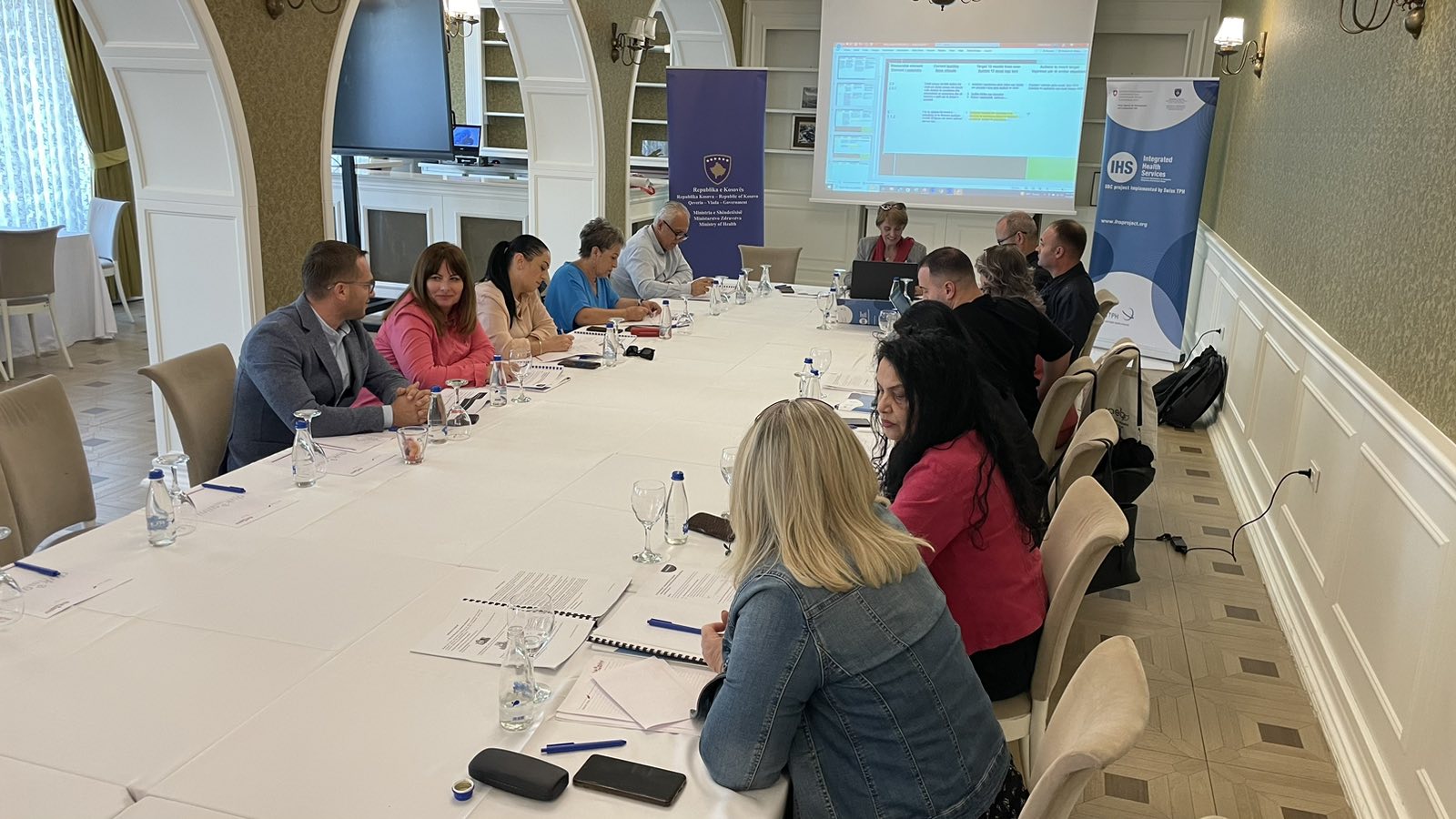 One-Year Action Plan for Health Promoting Hospitals
On 2-3 October 2023, the working group on Health Promoting Hospitals (HPH) convened to proceed with the next steps already undertaken to embrace these standards. During these two days, the group further elaborated the one-year action plan on HPH standards, which started the previous week under the guidance of Professor Dr. Oliver Groene, CEO of the International Network of Health Promoting Hospitals and Health Services. 
This holistic healthcare approach focuses on education, prevention, integrated healthcare, evidence-based practices, and active patient and community engagement. The series of workshops and thematic working group meetings enhance understanding of HPH within Kosovo's healthcare structures and lay solid foundation for solidifying Kosovo's commitment to the HPH approach.