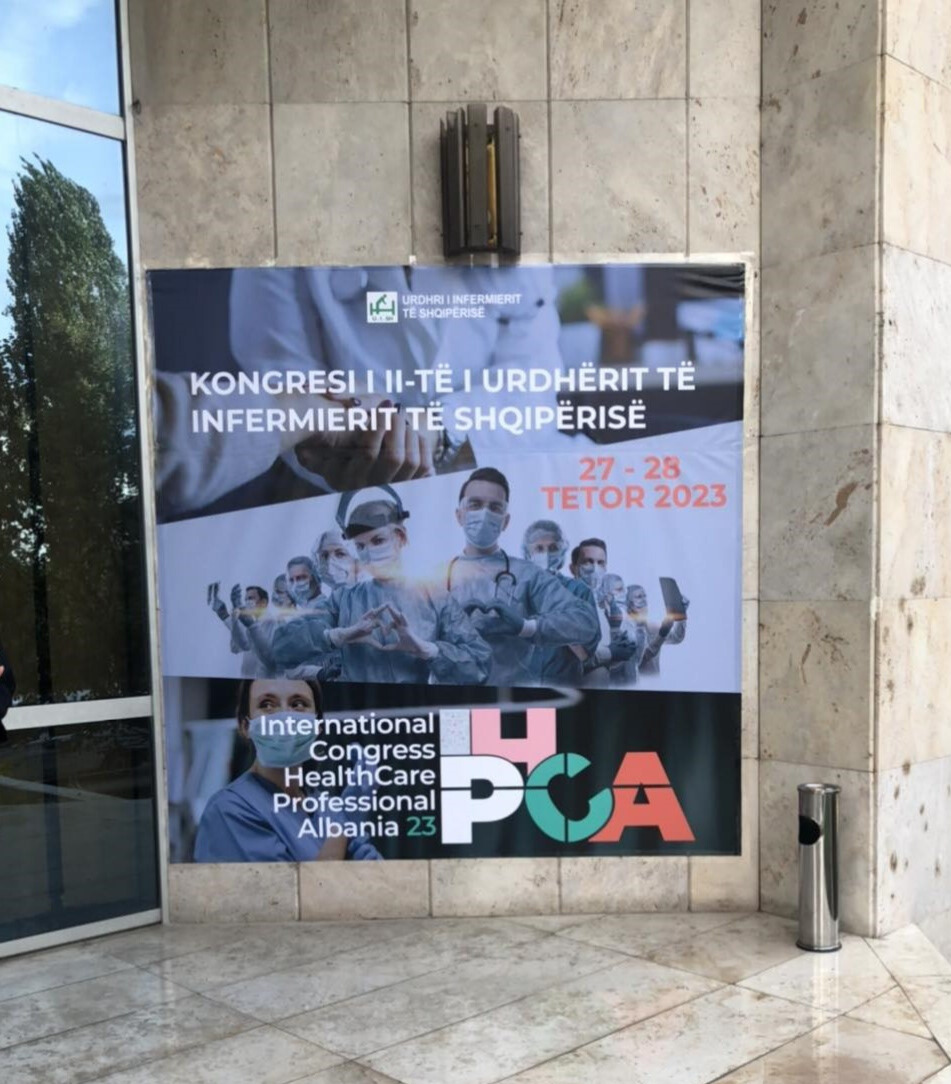 Kosovo Nurses Attend the Nurse Order Congress in Albania
Kosovo nurses attended last week the 2nd Congress of the Nurse Order of Albania in Tirana, with the general theme "Health Professionals Together For Quality and High Standard Service." The congress aimed to create a platform for extensive discussions among key healthcare stakeholders, continuing education, and scientific research projects towards their full integration with the EU standards. Our nurses from Kosovo brought their expertise, professionalism, and dedication, showcasing the spirit of collaboration.

"I really appreciated the topics that were elaborated during the two-day congress," says Valerina Bajri from the General Hospital of Peja. "I was especially interested into the presentation of a colleague from Vlora, who talked about violence at the workplace, and another colleague from Tirana who shared insights about nursing care for COVID-19 patients."

From the General Hospital of Gjakova, Vjollca Krasniqi, Arber Pozhegu and Neki Myrtezai used the opportunity to exchange experiences on the utmost importance of quality education, high standard care, and ethical values. "It was a great opportunity for us to attend the congress proceedings and strengthen collaboration from both sides of the border to increase the quality of healthcare services. We are grateful to IHS for supporting us to attend," says Vjollca Krasniqi.