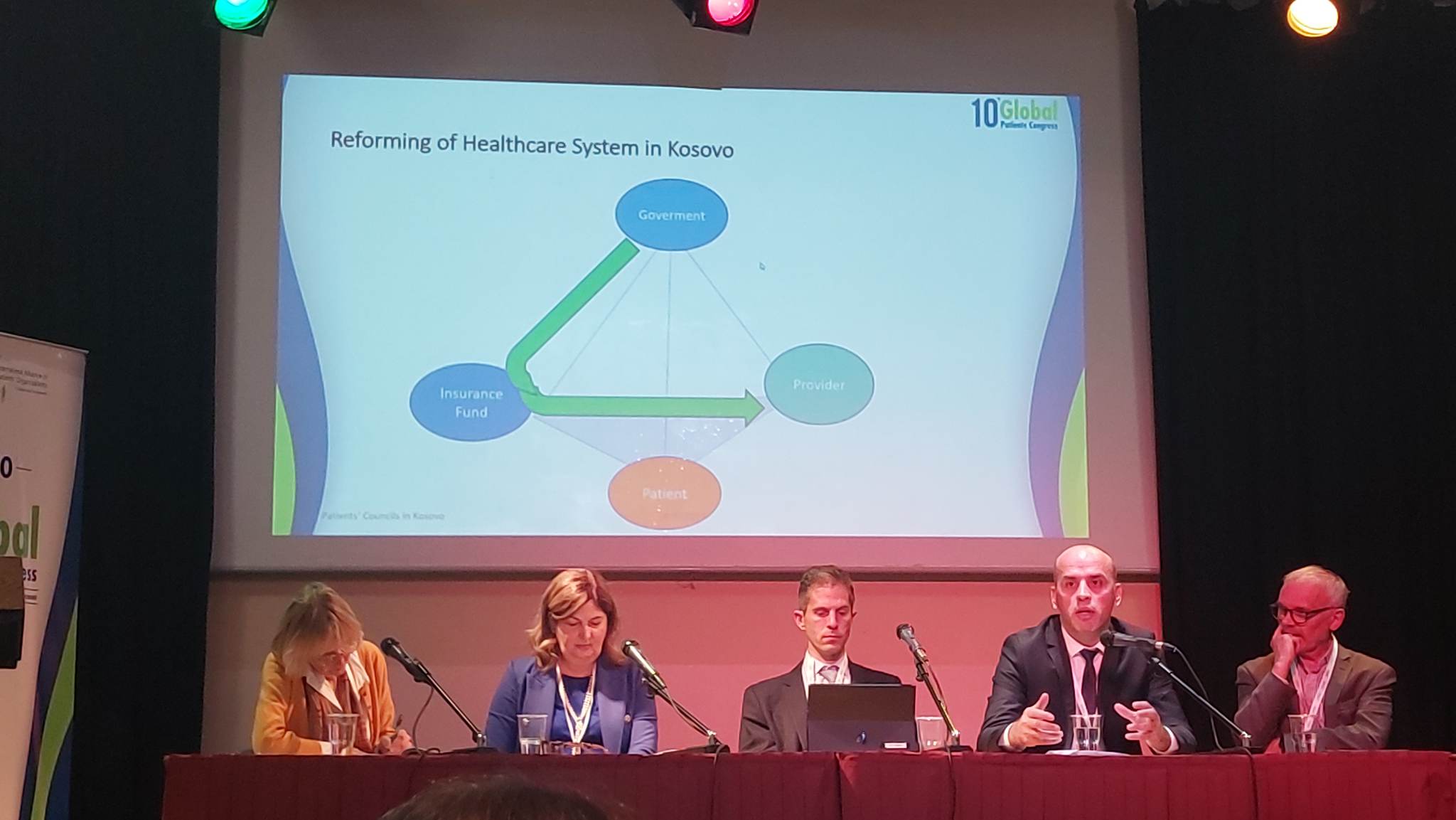 Kosovo represented at the 10th Global Patients Congress
On 19-20 May 2023, the Patients' Rights Association of Kosovo (PRAK) participated at the 10th Global Patients Congress that took place in Geneva, Switzerland, organized by the International Alliance of Patients Organizations (IAPO). The event was organized on the weekend before the
76th World Assembly for Health, with the main theme of innovative partnerships with patients at the heart of global advancement of health. 
Agron Bytyçi, President of the Board of PRAK was one of the speakers for the panel that focused on the theme of reinvigorating the state-citizen partnership. His presentation focused on establishing patient councils in the Municipalities of Rahovec and Lipjan and on their role in engaging citizens in healthcare and collaboration with institutions to improve service quality.
The event also served as platform to broaden a regional and international network for organizations dealing with patient rights, which is also in the focus of PRAK's strategy for further growth. In this respect, PRAK is collaborating with the Integrated Health Services project (IHS). This project is an initiative of the Swiss Agency for Development and Cooperation and the Ministry of Health of Kosovo and is implemented by Swiss TPH.