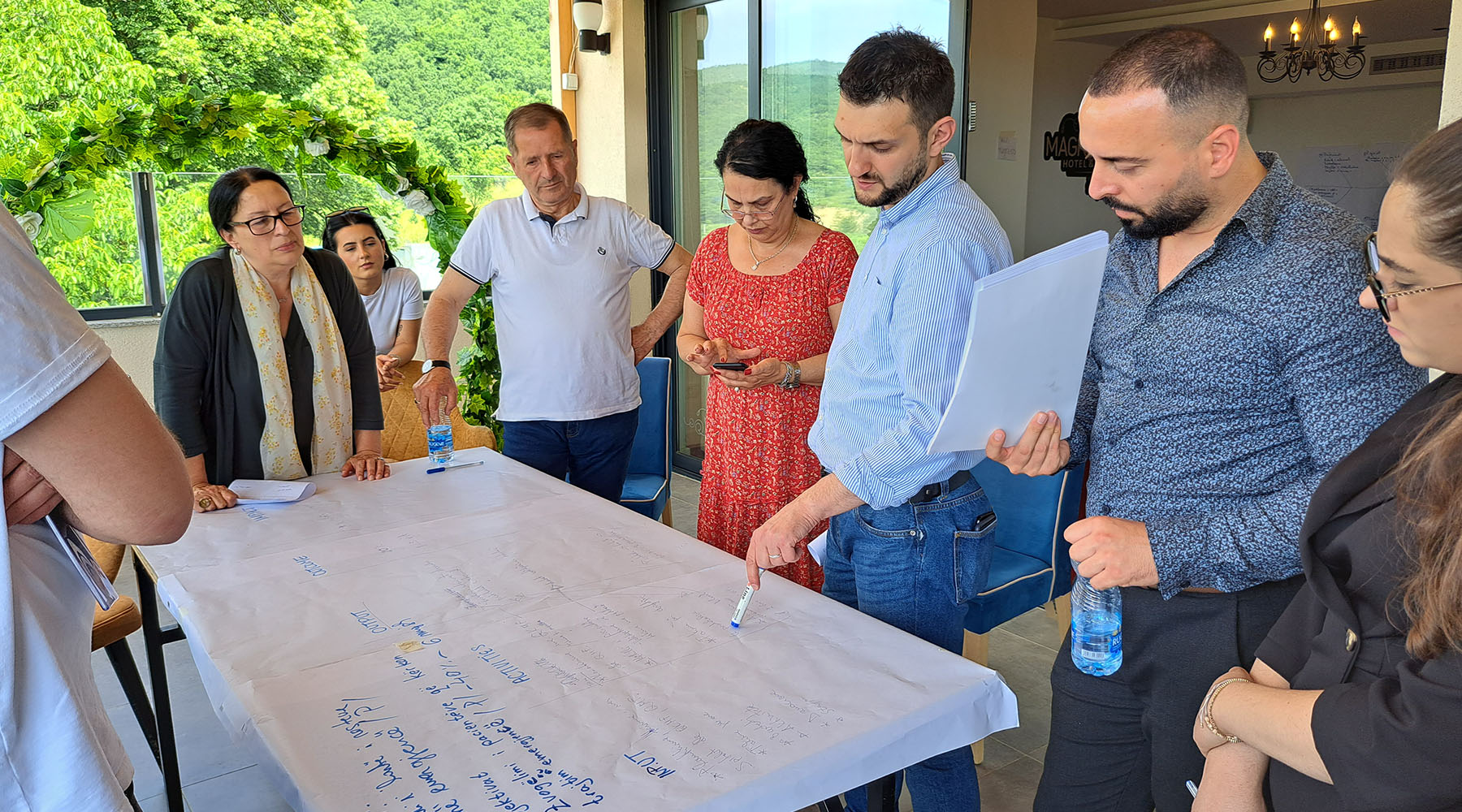 Quality Management Workshop to Enhance Patient Care and Service Efficiency
In June, the Integrated Health Services (IHS) project organized a comprehensive Quality Management Workshop standards of healthcare provision in hospital settings. It was specifically designed to foster collaboration and interactive learning between managers, healthcare professionals, and patient representatives, to drive quality improvement initiatives.
Through a series of interactive sessions and collaborative activities, participants were equipped with essential knowledge and skills to optimize processes, streamline operations, and enhance patient outcomes through effective quality management.
Besart Gashi from the General Hospital in Gjakova expressed his enthusiasm for the workshop, stating, "It is very encouraging to see that there are people who are determined to improve healthcare in our country." He acknowledged the valuable contribution made by facilitators Manfred Zahorka and Sophie Wang and the IHS project, emphasizing the potential to positively impact the efficiency and effectiveness of healthcare, thus benefiting patients and healthcare professionals alike.
Nok Bekqeli from the General Hospital in Peja shared his insights on the workshop, stating, "The workshop was targeted. With the methods used, together with colleagues, we discussed planning the improvement of the quality of the health services offered, always relying on the staff we have available."
The Quality Management Workshop addressed the core elements of quality management, enabling participants to measure quality outputs and outcomes while promoting continuous improvement. Another important achievement of the workshop is that participants identified two issues they currently face in terms of quality management, and outlined how to start working towards Quality Improvement Projects that help address the identified issues.